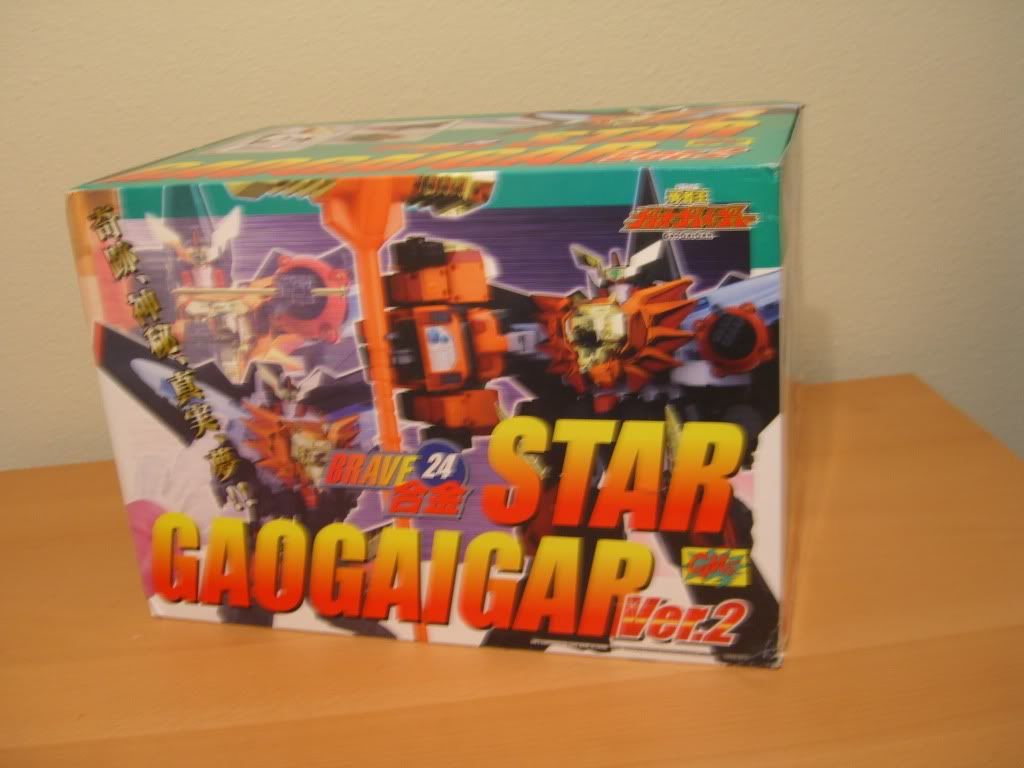 So, this is Star Gaogaigar from the King of Braves Gaogaigar cartoon, one of the infamous Brave series of cartoons. Basically, the Brave series was a handful of cartoons with toylines supported by Takara after the original Transformers line had stopped being profitable. Each series was unrelated to the last, and was heavily aimed towards selling toys, featuring a lot of combining figures, especially centered around a central hero character, which would combine with just about everything else under the sun for various upgrades. A lot of Transformers fans consider the toys to these cartoons as the spiritual successors of the original Transformers line.
Upon opening the box, you see why, there are three separate styrofoam trays in there, and not one that's just a thin "accessories only" tray.
With that one gripe, I really love this bot, it combines a lot of really cool angular designs, and takes 4 seemingly random components and makes an aesthetically pleasing bot. The head, which fits over Galeon's head like a helmet, is still attached to the Stealth by that red post, which has a hinge to allow a good range of motion.
Now, CM actually offers two different versions of this toy, and only difference is this third tray, which includes:
Here's the part that I think makes it "Star" Gaogaigar, the Stealth Gao gets an upgrade, I'm assuming it becomes the Star Stealth Gao, or maybe just Star Gao, but it gets an even larger pair of turbines/rockets that fit over the wing tips, and then a housing that snaps over the central body, giving it a kind of star shape.
This is identical to the jackhammer, just with a different tip, this one has three poseable claw blades.