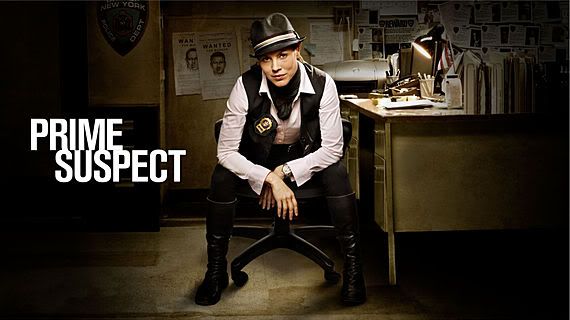 Okay, well, we're long past the new fall shows, and I really should have been posting my impressions about what I've been watching a month or two ago. I got a late start though, and hey! I'm in college, homework rules my life (of course, I don't let that stop me from putting 30 hours into Saints Row: The Third every week, but let's not go there.) Over the next week or so, I hope to cover everything I've recently started watching. To start with, there's Prime Suspect.
Sadly, Prime Suspect was just cancelled, but that doesn't mean it's not worth checking out. There are 9, so far, really solid episodes of cop show there. It stars Maria Bello as Homicide Detective Jane Timoney. She's the only woman in her squad, and the first few episodes replayed the same theme over and over again, of her fighting the oppression of not being "one of the guys", but then the guys completely screw up a case, and she's the only one who does it right. That goes on for about 3 episodes, and it got really tired fast. After that, it got
good
.
I don't watch a lot of cop shows, although I find I'm watching more since
my good friend
is all about the cop shows, so I can't really tell you what sets this show apart from all the rest. What I really
love about it is the dialogue, I love good dialogue, and the way these cops talk to each other, and give each other crap, it just feels right. At one point they're talking about tracking a cell phone even though it's turned off, and one cop says: "Did you know we could do this? Does it bother anyone else that we can do this?" to which my favorite character replies "Actually, it kind of gives me wood".
The rest of the show seems to be just the right mix of interrogating witnesses, beating up bad guys, and looking into the personal lives of the characters. I can't really say anything more about that portion, except that I've always been entertained by the show, and I'm sad that it's been cancelled